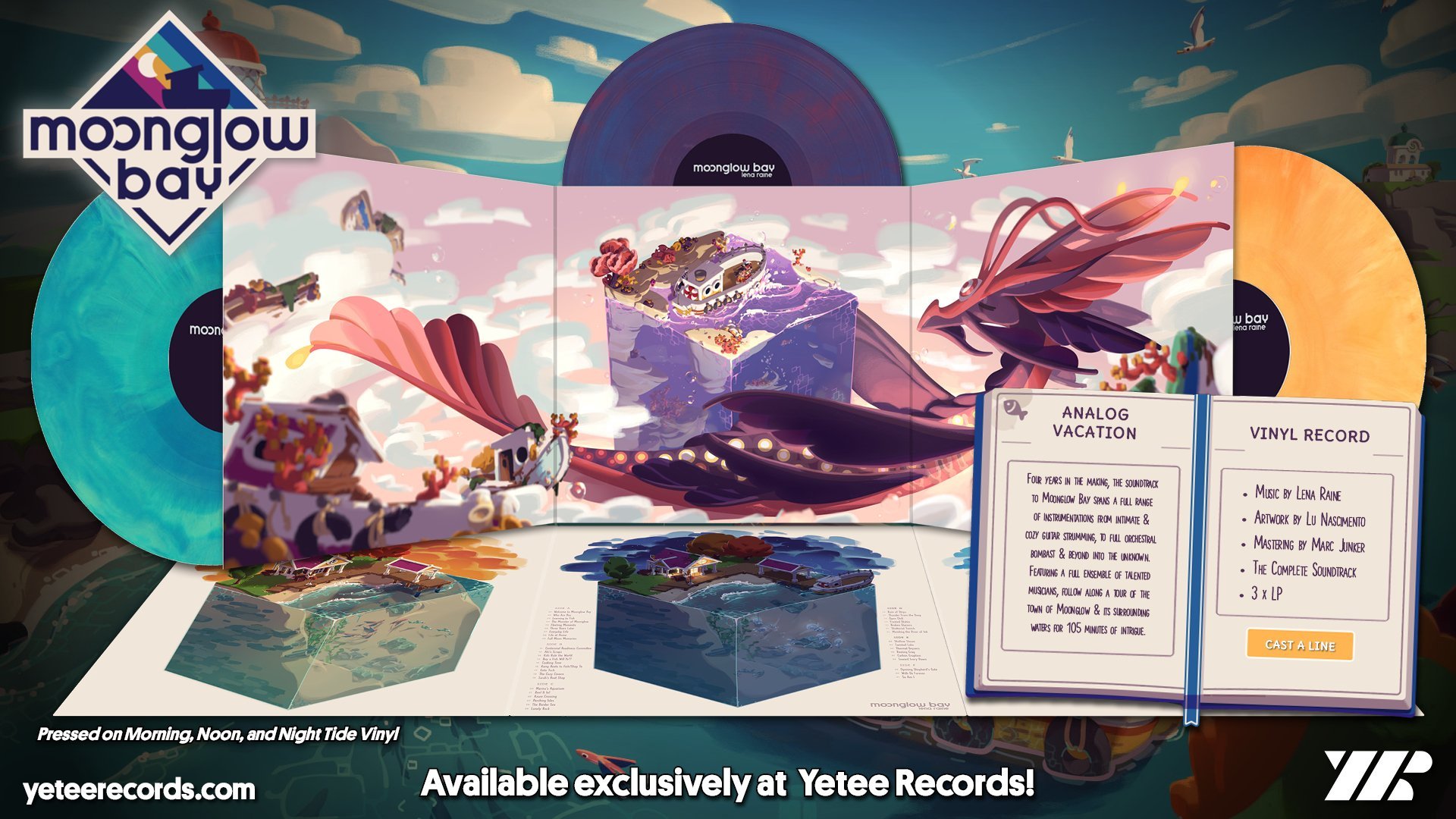 Soon you will be able to listen to Moonglow Bay's OST in vinyl!
We've teamed up with The Yetee to bring the original soundtrack by Lena Raine as triple LP Set - and it's available for pre-order now :)
Pressed on Morning, Noon, and Night Tide vinyl, this first-ever Yetee Records 3xLP features the entire game's soundtrack inside a tri-gatefold package featuring artwork by Lu Nascimento.
Four years in the making, the soundtrack to Moonglow Bay spans a full range of instrumentations from intimate & cozy guitar strumming, to full orchestral bombast & beyond into the unknown. Featuring a full ensemble of talented musicians, follow along a tour of the town of Moonglow & its surrounding waters for 105 minutes of intrigue.
All music composed, arranged and mixed by Lena Raine
Additional arrangement by Josh Semans on Tracks 26 & 39
Mastered by Jett Galindo at The Bakery
Recorded at everyone's home studios 🤍
Vinyl mastering by Marc Junker (aka R23X)
Art by Lu Nascimento, additional package design by Marc Junker
3XLP vinyl set includes the entire original soundtrack on wax!
YTR-00079. This is a pre-order and is expected to ship by Q3 2023. Final product may differ slightly from product mock ups. Includes immediate digital download in MP3 320kbps format.
---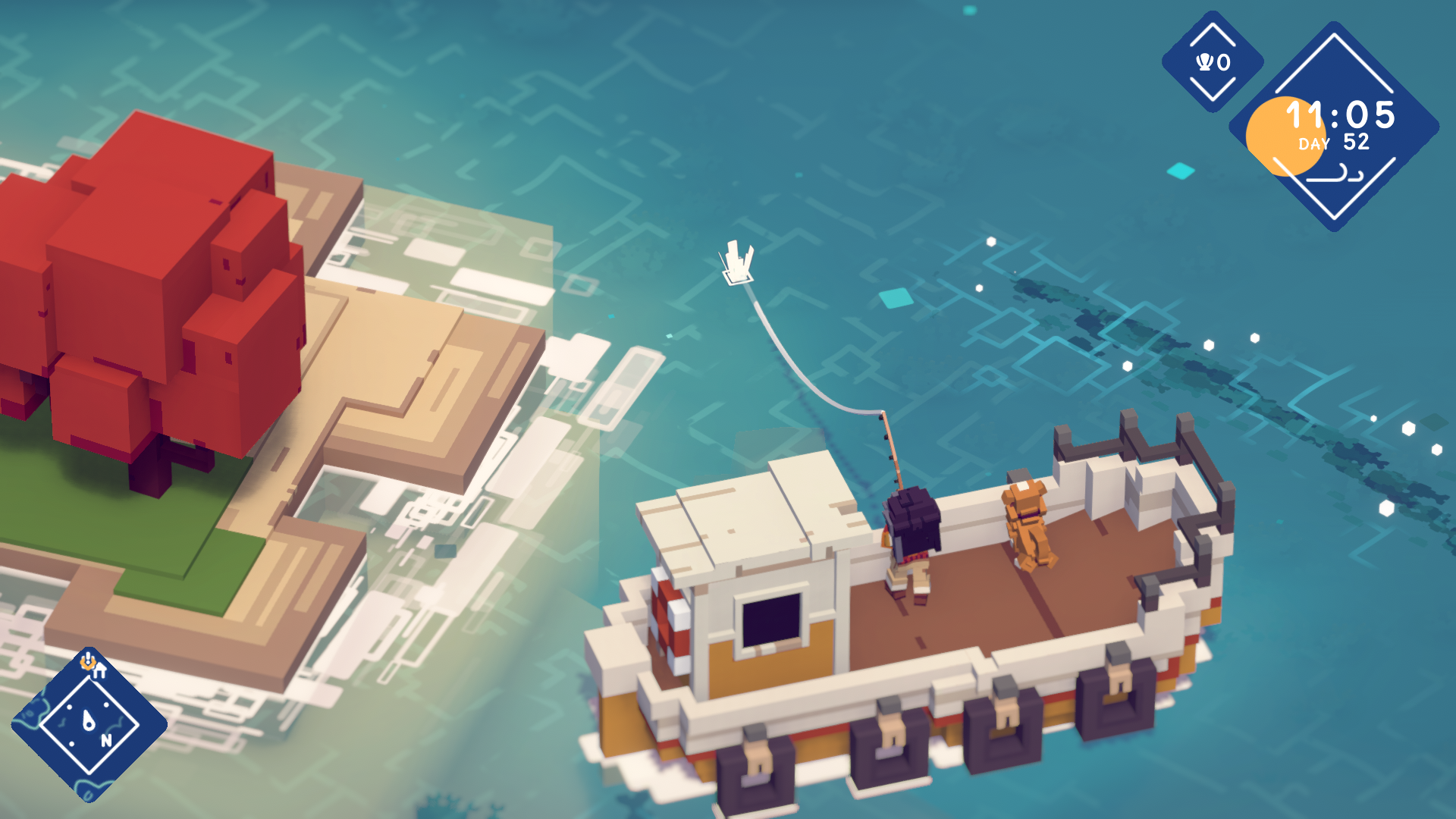 Hi, hello friends! It's been a while since you've heard from us but we've got some great news to share.
You can now play the entirety of Moonglow Bay in Japanese!
This is something we promised at launch and have wanted to include for a long time. We're very excited to welcome even more players into the Bay.
This latest Steam update also comes with a few bug fixes and tweaks which will hopefully make your playing experience even more enjoyable. A similar update is also releasing on Xbox platforms today.
Check out the full changelog below…
New Feature
Major Fixes
Localisation Fixes
Fixed placeholder text on Bulletin board.
Prompt for tutorial now translated in all languages.
Co-Op Fixes
Player is now unable to control the scooter when not riding a scooter.
Fixes for overlapping UI when multi-line fishing together.
Minor Fixes
Able to complete the 'Purchase the Radio' task after visiting the Whale Cove in Chapter 1.
Fix added for the 'invisible wall' in Chapter 4 preventing progress.
Fix to allow for multiple purchase quests to be completed at the same time.
Boat is now recoverable in Cloud Zone.
Fix that connects 'Ice Wall' quest directly to the main quest path.
Able to complete the 'Cook a Bajan Seasoned Fried Flying Fish' quest after the credits have rolled.
Fix for Cloud shadows when acting unusually during rainy weather
Other minor bugs fixed
Fixes Containing Spoilers
Missing dialogue added to cutscene after Twin Fish encounter
---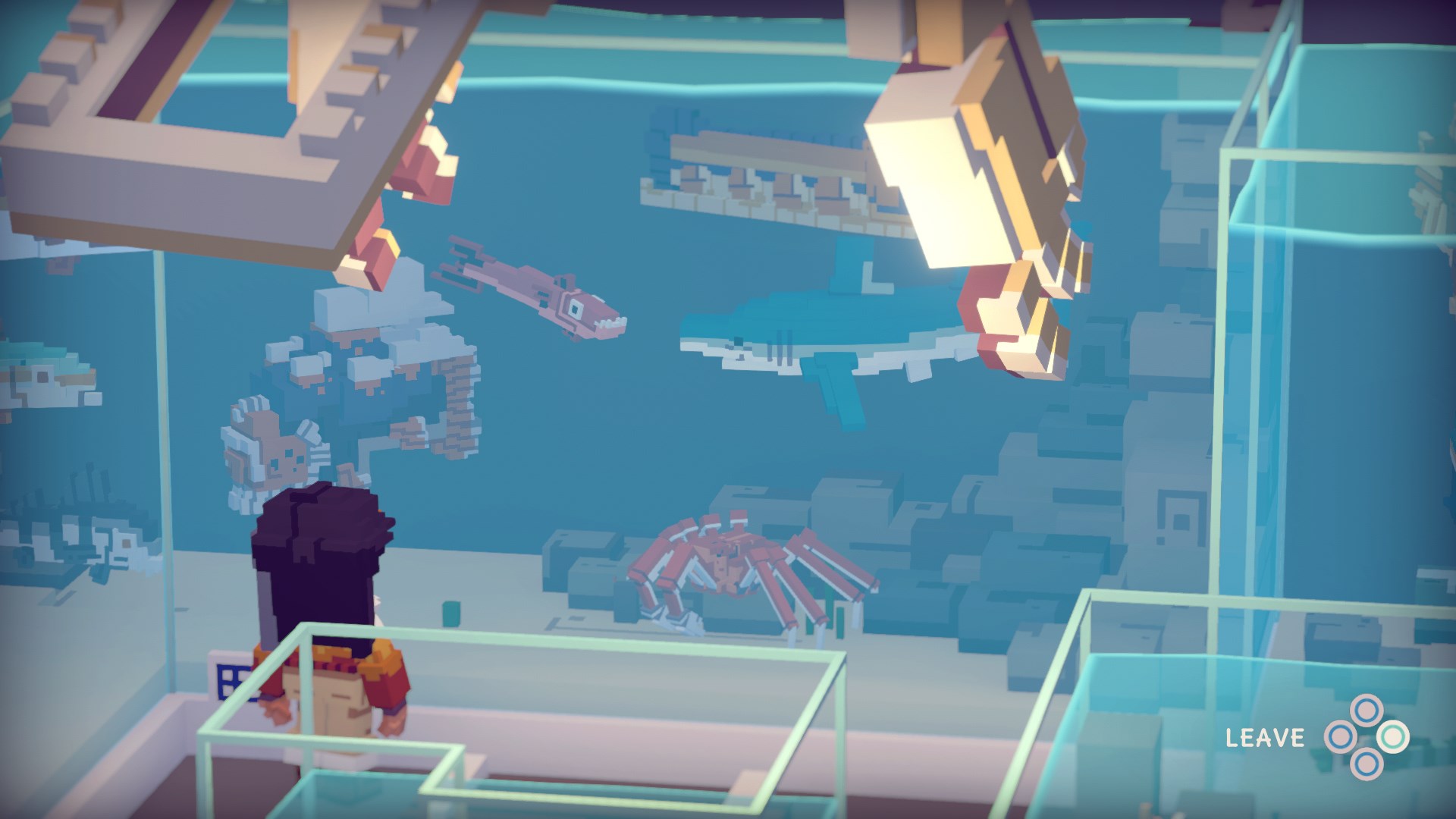 Yay, we have more frames!
Major Fixes
Significant performance improvements made
Save Data no longer disappears when you plug in a controller on boot
Minor Fixes
Updated cutscenes in Chapter 5
Options menu no longer defaults to English when relaunching the game in a different language
---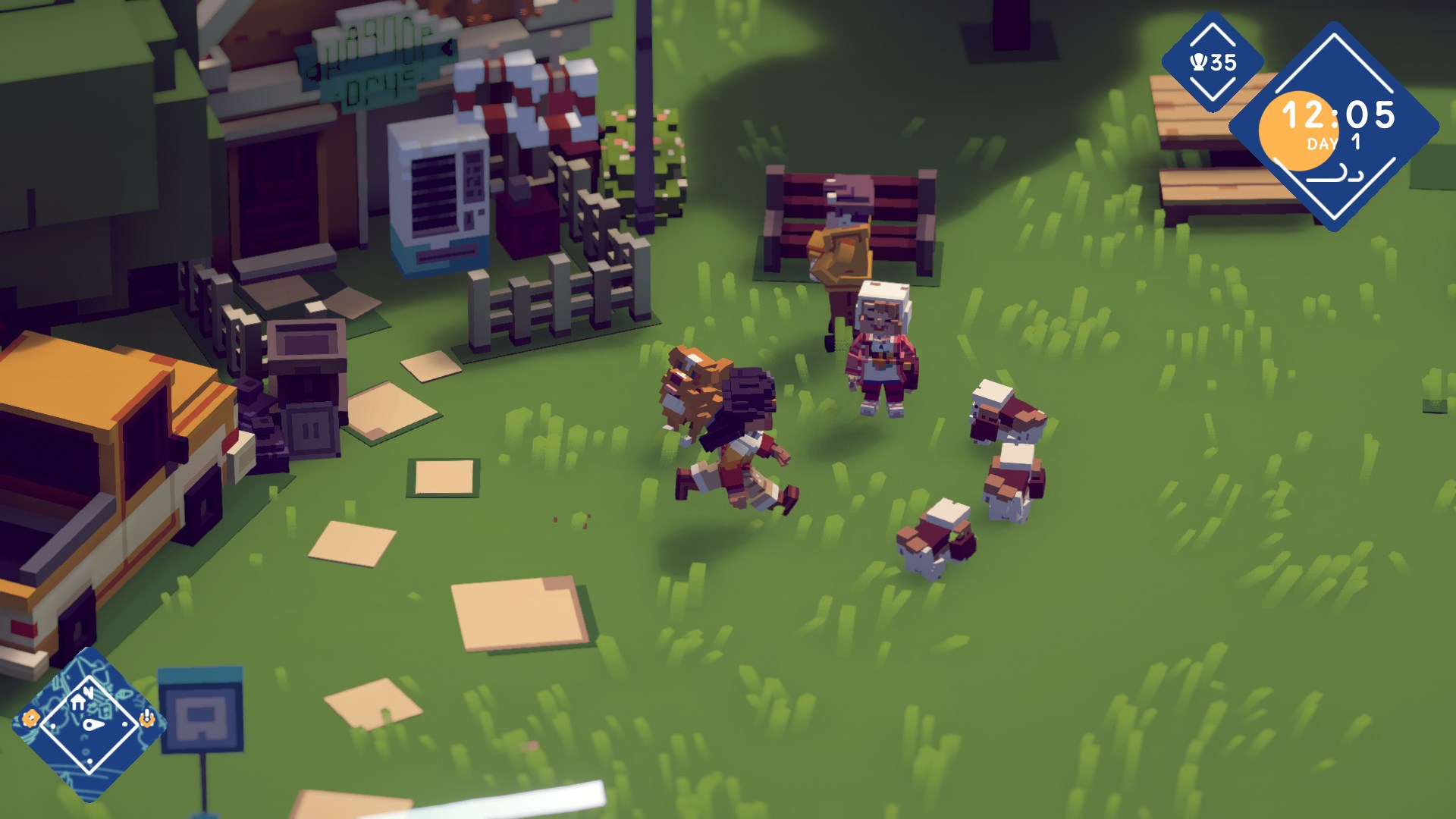 A official/stable patch for Steam has been published!
Major New Features
Added mouse along the existing keyboard controls
Controller, and keyboard + mouse controls are now fully rebindable! It can be found under the Options menu
Minor New Features
Main Menu / UI
Able to navigate menus using the D-pad
Able to navigate shop UI with controller bumpers
Expanded Options menu; More added to Audio and Graphics
Adjusted the page scrolling to carrousel through items
Able to hold down to navigate sections of the journal and when adding or removing multiple items when selecting quantity
Other minor updates to the UI
Gameplay
Your boat, the Two Cats, can now be docked at the marina docks, by the Aquarium
You can't enter the Two Cats anymore if it's fully damaged
Major Fixes
Main Menu / UI
"Show/hide completed" preference in Task journal is saved permanently.
Fixed an issue where hidden tasks remained hidden when there were no active tasks in the journal
Improvements to the Boiling minigame
Gameplay
The dinghy now moves even if the Two Cats is fully damaged
Players will no longer fall through the door of the cabin
No more soft blocking if attempting to assist while collecting fish from a net, during co-op
Once the Two Cats is fixed, you can now board it at the Boat Shop
Restaurateur achievement unlocks only when all requirements are reached
Dinghy now won't ever sink
Help! I'm Stuck
Option of "Help! I'm Stuck" no longer available in the following situations:
Before answering the door to River
Before getting the journal
During the trash clean up task
During fishing tutorial with River
Before the ice fishing tutorial
During the Crystal Squid encounter
Fixes Containing Spoilers
If you return to town during the encounter with the Ruin of Ships, its soundtrack will no longer disappear forever
River won't get stuck when you save and quit during the lobster trap tutorial
Lobster tutorial will now progress when starting it alongside the purchase of a boat upgrade
When you open the Ocean Doors and you go to the Twintail Lake straight away, the Ouellette Twins will show at their correct location
The dinghy's acceleration won't build up to the point that it shoots forward if the map is open or the game was paused while over water currents in the Hot Springs
No longer able to enter the Crystal Squid's den before its
The Crystal Squid will now release the trash piles during co-op as well
Fishing line no longer snaps immediately in the Astral Planes while casting to the furthest distance possible
The Two Cats won't fly in the sky anymore
---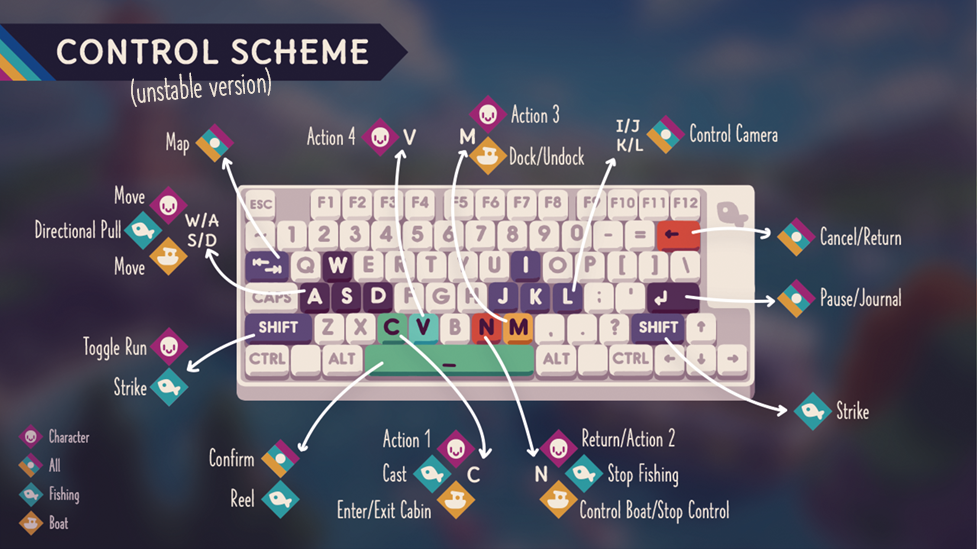 A official/stable patch for STEAM has been published! Version 1.0.2
Major Fixes
The game will now auto-save when the player sleeps
Improved keyboard controls
'Help! I'm Stuck' has been added to the pause menu, which sends the player to a safe area if stuck in the environment.
V-Sync added to the options menu
Quick time events during the Ruin of Ships' encounter no longer fail instantly
All active controllers are now assigned to Player 1 until co-op is activated
Co-op can now be played with one keyboard and one controller
Co-op now only starts by selecting it through the pause menu and pressing the requested key/button. The controller that presses it becomes Player 2
Minor Fixes
Save/Load button prompts no longer spillover the borders of the screen
Player's extra vending machine, which becomes available later in the game, is now fully visible
Boat repair items sold in the Boat Shop are now locked until the boat is unlocked
Door will now open before River walks through it during her first cutscene
Ramp added to the small beach behind the player's home
Cozy Cavern recovered its ramps
Chipmunk now plays its animations
Other minor issues addressed
Fixes Containing Spoilers
The Storm Fish only visible when its quest is active
Final transmitter can only be placed once its quest is active
If you were in the Unstable branch, feel free to return to the regular version of the game! It's the same, just safer :)
---